Police Exam is one of the Toughest Government Exam to Crack and it also involves Aggressive Physical Training. A Supportive Mentor plays the Most Vital role in Preparation for the Police Exam. So, it's Very Important to Enroll in a Good Police Exam Coaching Centres in Chennai.
Police Exam Coaching Centres in Chennai provide you with Knowledge in Current Affairs, Police Exam Study Materials and Practice Questions.Police Exam Coaching Centres also do Weekly and Monthly test which helps the aspirants in Preparation Better.
Coaching Centres are more Accurate and Precise about their Classes. Police Exam Coaching Centre helps you to learn the Discipline Schedule Making. Which most Aspirant's Lagging at.Police Exam Coaching Centres provide Aspirants with all the useful Tips and Tricks for Exams. Study Materials which plays a Vital role in the Preparation Process also been provided by Coaching Centres.
Top 10 Police Exam Coaching Centres in Chennai
WE SHINE ACADEMY
4.9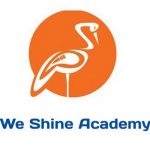 Address: 74(8B) Rangaswamy Street, (Near Adayar Bhavan)Pudhuvai Nagar West Chrompet, Chennai, Tamil Nadu 600044
City: Chennai
Phone: 89391 44344
Gmail: weshineacademy@gmail.com
Website: www.weshineacademy.com
Message: We shine Academy in Chennai is the only institute in South India which offers the best coaching at an affordable cost they produce the best results.
---
MANIDHA NAEYAM IAS ACADEMY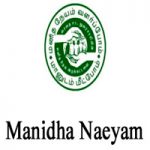 4.2

Address: No.28, 1st Main Road, Near Nandi Statue, CIT Nagar, Nandanam,
City: Chennai
Phone: 04424358396
Gmail: info@saidaiduraisamysmanidhaneyam.com
Website: www.saidaiduraisamysmanidhaneyam.com
---
SEN IAS ACADEMY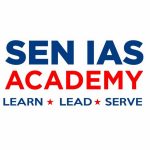 4.0

Address: No.646, 2nd Floor, KK Nagar, Tamilnadu – 625020.
City: Chennai
Phone: 086959 59500
Gmail: contact@seniasacademy.in
Website: www.seniasacademy.in
---
APPOLO STUDY CENTRE
3.7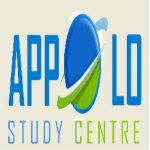 Address: 25, Nandhi Loop Street, West C.I.T.Nagar, Nandanam, Chennai, Tamil Nadu 600035
City: Chennai
Phone: 04424339436
Gmail: enquiryatappolo@gmail.com
Website: www.appolotraining.com
---
UNITED ACADEMY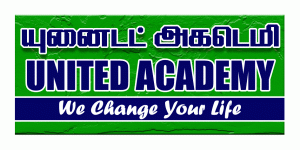 3.5

Address: No 1, Vembuli Amman Kovil Street Palavanthangal
Near Railway Station
City: Chennai
Phone: 9444334932
Gmail: info@unitedacademy.in
Website: www.unitedacademy.in
---
SHANKAR IAS ACADEMY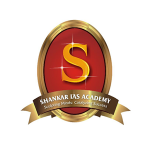 3.4

Address: Door No 18, Old Plot No 109, New Plot No 259, AL Block, 4th Avenue, Shanthi Colony, Annanagar, Chennai, Tamil Nadu 600040
City: Chennai
Phone: 044 4353 3448
Gmail: shankariasacademy@gmail.com
Website: www.shankariasacademy.com
---
VETRII IAS ACADEMY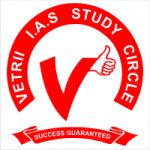 3.0

Address: Muthiah Hall, Old No.52, New No.1, 9th Street, F Block, 1st Avenue Main Road, Near Istha Siddhi Vinayakar Temple, Anna Nagar East, Chennai, Tamil Nadu 600102.
City: Chennai
Phone: 0442433 9435
Gmail: chennai@vetriias.com
Website: www.vetriiasacademy.com
---
RADIAN IAS ACADEMY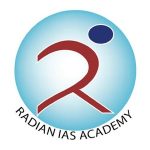 2.8

Address: RADIAN IAS ACADEMY 711 PH Road Opp, Anna Arch Road, NSK Nagar, Arumbakkam
City: Chennai
Phone: 0442433 9432
Gmail: rajaboopathy@radianiasacademy
Website: www.radianiasacademy.org
---
RACE INSTITUTE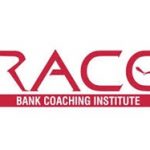 2.5


Address: #1 South Usman Road, Opp to T Nagar Bus Terminus, Thyagaraya Nagar, Chennai, Tamil Nadu 600017
City: Chennai
Phone: 090433 03031
Gmail: raceinstitute@gmail.com
Website: www.raceinstitute.in

---
INDIAN IAS ACADEMY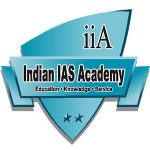 2.0

Address: #41, South Usman Road Opp. Raju Hospital, Near T.Nagar Bus Stand,
City: Chennai
Phone: 04424312042
Gmail: indianiasacademy@gmail.com
Website: www.indianiasacademy.com