Police Exam is the Toughest exam as it involves Rigorous Physical Training.So Better to take a Good Insight and Demo Class of each Top 10 Police Exams Coaching Centres to choose a Good Coaching Centres among them.
Aspirants always Landed themselves under Stress while Searching for Best Police Exam Coaching Centres or Top 10 Police Exam Coaching Centres in Chennai.To make their Search Easier we have already Mentioned Top 10 Police Exam Coaching Centres List in Chennai.
Competitive Exams are always Hard to prepare. When a Guidance will be there than the Preparation Methods get Easier to Adopt. Coaching Centres fill the Guidance Void and make the Aspirants to Achieve their Dreams.
Apart from Coaching Classes Aspirant's also needs to Spare a 100% Effort of their Own.Police Exam Patterns are Changing year by year.Now getting a Police Job is becoming more Tougher.So Rigorous Hard Work only can get you your Dream Job.
Top 10 Police Exam Coaching Centres in Chennai
WE SHINE ACADEMY
4.9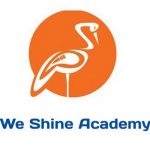 Address: 74(8B) Rangaswamy Street, (Near Adayar Bhavan)Pudhuvai Nagar West Chrompet, Chennai, Tamil Nadu 600044
City: Chennai
Phone: 89391 44344
Gmail: weshineacademy@gmail.com
Website: www.weshineacademy.com
Message: We shine Academy in Chennai is the only institute in South India which offers the best coaching at an affordable cost they produce the best results. Free Physical Training is provided for candidates to make them eligible for the police exam. This free training is available only in We Shine Academy.
---
MANIDHA NAEYAM  IAS ACADEMY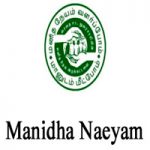 4.2 

Address: No.28, 1st Main Road, Near Nandi Statue, CIT Nagar, Nandanam,
City: Chennai
Gmail: info@saidaiduraisamysmanidhaneyam.com
Website: www.saidaiduraisamysmanidhaneyam.com
---
SEN IAS ACADEMY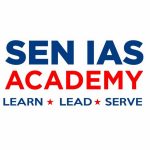 4.0  

Address: No.646, 2nd Floor, KK Nagar, Tamilnadu – 625020.
City: Chennai
Gmail: contact@seniasacademy.in
Website: www.seniasacademy.in
---
APPOLO STUDY CENTRE
3.7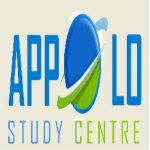 Address:  25, Nandhi Loop Street, West C.I.T.Nagar, Nandanam, Chennai, Tamil Nadu 600035
City: Chennai
Gmail: enquiryatappolo@gmail.com
Website: www.appolotraining.com
---
UNITED ACADEMY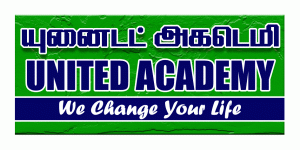 3.5 

Address:  No 1, Vembuli Amman Kovil Street Palavanthangal
Near Railway Station
City: Chennai
Gmail: info@unitedacademy.in
Website: www.unitedacademy.in
---
SHANKAR IAS ACADEMY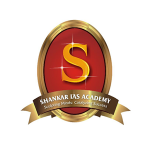 3.4 

Address: Door No 18, Old Plot No 109, New Plot No 259, AL Block, 4th Avenue, Shanthi Colony, Annanagar, Chennai, Tamil Nadu 600040
City: Chennai
Gmail: shankariasacademy@gmail.com
Website: www.shankariasacademy.com
---
VETRII IAS ACADEMY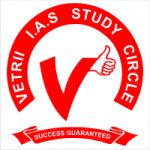 3.0 

Address: Muthiah Hall, Old No.52, New No.1, 9th Street, F Block, 1st Avenue Main Road, Near Istha Siddhi Vinayakar Temple, Anna Nagar East, Chennai, Tamil Nadu 600102.
City: Chennai
Gmail: chennai@vetriias.com
Website: www.vetriiasacademy.com
---
RADIAN IAS ACADEMY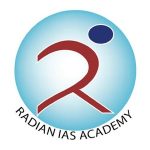 2.8  

Address: RADIAN IAS ACADEMY  711 PH Road Opp, Anna Arch Road, NSK Nagar, Arumbakkam
City: Chennai
Gmail: rajaboopathy@radianiasacademy
Website: www.radianiasacademy.org
---
RACE INSTITUTE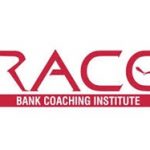 2.5 

 
Address: #1 South Usman Road, Opp to T Nagar Bus Terminus, Thyagaraya Nagar, Chennai, Tamil Nadu 600017
City: Chennai
Gmail: raceinstitute@gmail.com
Website: www.raceinstitute.in

---
INDIAN IAS ACADEMY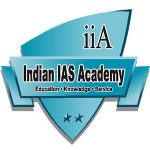 2.0 

Address: #41, South Usman Road Opp. Raju Hospital, Near T.Nagar Bus Stand,
City: Chennai
Gmail: indianiasacademy@gmail.com
Website: www.indianiasacademy.com